What do you know about us?
The Corporate Touch Massage and Wellness story
On-site corporate chair massage with Corporate Touch Massage and Wellness originated in coffee shops and salons on the Northwest side of Indianapolis as well as downtown at MT Cup on Mass Ave. and in Nordstrom at Circle Centre.
Noticing it is human nature and thus corporate nature to be reactive instead of proactive, Corporate Touch Massage and Wellness began in 1998 serving the corporate Indianapolis area in response to an identified need: the physical, mental and emotional well-being of the employees, which affects everyone and every bottom line.
When people don't feel well, they simply don't do their best work.
Emotional blockages often affect our behavior, interfering with achievement of goals and a life aligned with our values.
Corporate Touch Massage & Wellness provides immediate benefits in stress reduction through massage therapy while going a step further by offering workshops, retreats, coaching and our newest program, Virtual Massage Therapy.
the MASSAGE Team
We hand select from our network of qualified licensed massage therapists for your event.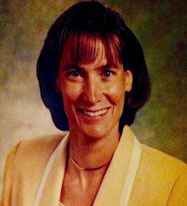 Kathleen A. Shook
Life Coach, MD, MHA
Kathleen is a physician with training as a psychiatrist.  She currently serves as the medical director for a local health plan.  She has volunteered for Stephen Ministries for 5 years and has coached athletes for over 12 years. She herself is a Masters athlete with both American and world records.  She lives and breathes Wellness.  One of her sought after topics for a Learn at Lunch presentation is "Preventing Brain Sabotage—The Messaging You Allow in Your Brain & Brain Health".  She especially enjoys the benefits of one-on-one coaching with athletes, leaders in business, and highly motivated individuals.  She believes that even extremely small changes make a difference in one's self-care and emotional well-being. Her philosophy is "The journey is not for perfection but for improvement."
Dr. Shook is available in person and virtually.
Krista Opocensky
Life Coach
Krista is a certified Holistic Health Practitioner and Coach. She is passionate about the idea of food as medicine and is fascinated by the body on a mechanical level.  Her training as a Certified Massage Therapist led to an interest in the physical function of the brain; she now specializes as a Craniosacral Therapist.  Her clients often ask: "How can I feel better in my whole body, not just my muscles?"  Krista's life coaching philosophy focuses on mindset, subconscious beliefs and self-awareness.  She loves to help others do the deep inner work of cultivating a life they truly love.  She guides her clients in stepping into their full worth and authenticity.  She teaches them how to reclaim their power and to seek answers within "because everything you could ever want, or need is already inside of you". 
Krista is available virtually.

Rose Arant
Human Resources Consultant/Leadership Trainer SPHR-SCP, MBTI
Rose has a passion for bringing out the best in others. She works with businesses and individuals with the goal of maximizing their potential. An experienced educator, trainer, and consultant, she provides clients with tools for leadership training, career development, and achieving life goals. She is a Senior Human Resources member, a recipient of several teaching awards during her tenure as an adjunct professor in Business and English. Investing in individuals' values and beliefs is central to her philosophy. She understands how individuals' strengths & temperaments determine how they operate on a team. She can't help but help others!
Rose is available in person and virtually.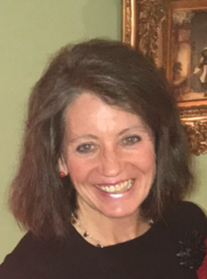 Suzanne Avery Lee
Virtual Massage Therapist
Suzanne has been a massage therapist since 1995. As a Kelley School of Business graduate in marketing and management, she began her career in Production & Inventory Control. It was then that she soon realized, "How we run our body is how we run our business". Her vision for Corporate Touch included educating people on the parallels between bodies and businesses. So began her passion for bringing Wellness to Corporations. Her calling is to address the underlying stressors causing "knots," both physical and emotional in our lives. She considers it a privilege to grow, heal and develop alongside others while helping them to rebuild from unhealthy relationships. When a client asked for a "virtual massage" in 2020, she thought her client was joking, but she soon realized that she has always benefited from a "virtual massage!"
Suzanne is available in person and virtually. 
What is Virtual Massage?
Virtual Massage is Emotional Downloading for the purpose of identifying knots in our emotions and thoughts. Just as blockages occur in our muscles, our thoughts, feelings and behaviors get tangled and knotted, as well.  Primarily we listen to identify your pain point. Similar to regular massage, we ask "Is there anything bothering you?"  "What are your problem areas?"  For many, simply talking and being heard brings awareness of what is kneaded (pun intended) to gain some control over your sense of well-being.  Good for anyone healing from unhealthy relationship patterns, grief/loss, transitions.
Goals for these services include:
Recognizing your body's signals and needs so you'll know when to take time out from things that worry you and how to replenish
Getting past patterns that no longer serve you well
Becoming your true self – professionally and personally
HEALTHY PEOPLE = HEALTHY RELATIONSHIPS = HEALTHY ORGANIZATIONS
The positive side of challenges in 2020 has brought underlying knots to the surface.  We ALL need community.  How do we safely maneuver? What's our area of most pain or discomfort?  Coaching, Virtual Massage and Leadership Training assist in gaining these benefits:
Recognizing if you are telling yourself the truth
Redirecting thoughts and fears
Reducing anxiety
Honoring the grieving process and its healing effects
Being present in the present
Thriving in community
Seeing more clearly
Making a paradigm shift
Coaching can offer insight as to how we interact with ourselves and others.
Listening serves two purposes: 1) helps us hear ourselves so we can identify what is bothering us so we can be emotionally honest with ourself 2) Provides a safe person to believe us which is essential to healing
Support & accountability in taking the next step of growth and development is vital for maintaining healthy connections at work and at home with those you care about, including yourself!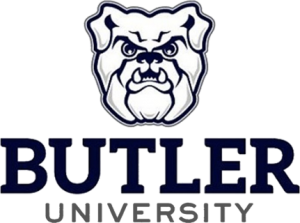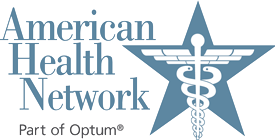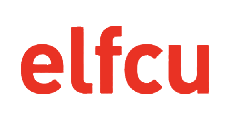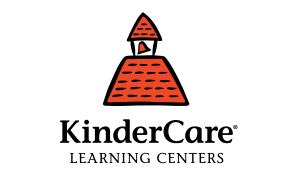 Brown & Brown Insurance
Raytheon
Johnson Controls
Defense Finance & Accounting Service (DFAS)
Midwest ISO
Clarke's of England
Nordstrom
Eli Lilly Federal Credit Union (ELFCU)
St. Vincent's Heart Center
Thomson Multimedia
Heaton & Eadie CPA Firm
Barnes & Thornburg Law Firm
Chase Bank
National City Bank
Federal Express
Sallie Mae
Citizens Gas
Angel Learning
Lauth Property Group
Duke Realty
NCAA
Dow Chemical
DMCIndy
Positron
Borders Bookstore
Greenbriar Elementary
Westlane Middle School
Butler University
San Diego Soccer Team
Allstate Insurance
M-Plan
Police & Fireman's Insurance Association
Monster
Exact Target
Interactive Intelligence
Jongleux CPA Group
Healthiest Employers
SalesForce
Caesars Enterntainment
Olly
& many more!
Corporate Touch restores bodies in business with massage therapy, wellness workshops and coaching - each highly valuable in maximizing the health of your organization, not just your bottom line. We help you recognize the parallels between bodies and business and put them to work!
"How you run your body is how you run your business. That's the bottom line."